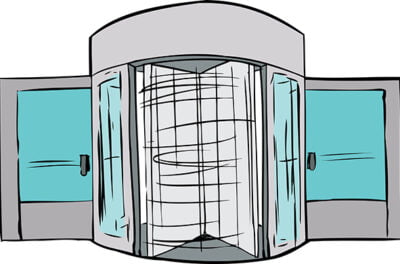 In June 2009 I wrote a post on this blog on the revolving door of housing ministers.
At that time, we had a Labour government (it seems a long time ago now). I pointed out that since 1997 we had had nine housing ministers (listed in the post).
So what about the Tories?
During the Tory government so far, (according to Wikipedia), we have had sixteen –
Grant Shapps – two years and four months
Mark Prisk – one year and one month
Kris Hopkins – nine months
Brandon Lewis – two years
Gavin Barwell – eleven months
Alok Sharma – seven months
Dominic Raab – six months
Kit Malthouse – one year
Esther McVey – seven months
Christoper Pincher – two years
Stuart Andrew – five months
Marcus Jones – two months
Lee Rowley – one month
Lucy Frazer – four months
Rachael MacLean – nine months
Lee Rowley – just appointed.
(Time periods are approximate only).
So, since my blog post, things have got worse, and we have had nearly double the number of housing ministers during the Conservative administration than we had during Labour.
Many of these ministers have been in office for just a handful of months, or in some cases, weeks. The longest minister in post was Grant Shapps back in 2010-2012.
The problem with the ever-revolving door of housing ministers
Housing is a difficult topic. The law is complex, the politics are complex, but it is enormously important – we all need somewhere to live.
How on earth is someone expected to get a grip on this difficult subject in just a few months? How can there be a consistent policy in the department if we have this constant change?
Or as Simon Gerrard, MD of Martyn Gerrard Estate Agents, said
How can any long-term progress be made on reforming our planning system, solving the housing crisis, and ensuring our children have homes to live in when we have such a shockingly high turn-over of ministers tasked with tackling these issues?
Is there any point in having a housing minister?
However, the question also has to be asked – does it matter? Rory Stewart in his book, in various interviews, and on his podcast, has suggested that being a Minister is not a proper job as they don't really have the power to change anything.
Which begs the question – who does?
Presumably, this is the Secretary of State – currently Michael Gove, who has been in post for just over two years (with a short period on the backbenches between July and October 2022). Although the ultimate authority is the Prime Minister, Rishi Sunak.
I can remember a talk I attended (it was at one of the Propertymark Conferences) given by Nick Clegg, who described his period of time as Deputy Prime Minister during the coalition government.
He told us that everything of importance was passed up to himself and David Cameron. Two exhausted, sleep-deprived individuals who had the responsibility for making most of the decisions in government.
Not a good way, I would suggest of running the country and one reason maybe for the endemic short-termism.
The Conservatives and the Private Rented Sector
There is also the fact that the Conservatives have never had much interest in the PRS anyway. Tenants, in their view, are mostly Labour voters, and so not worth bothering about.
The main thing, in their eyes, is to get people to become home-owners, when they will magically turn into Conservative voters.
Particularly if they have bought their Council house, when they will become grateful Conservative voters.
Which is why the destructive policy of selling off council housing has continued despite all the evidence that it is largely responsible for the current lack of affordable social housing.
Some 40% of the council houses sold have, we are told, have been sold on to private landlords who charge a market rather than a social affordable rent. And private building companies (who have in the past contributed up to 20% of Conservative party donations) are not going to build large numbers of affordable housing as it would reduce their bottom line.
The Conservatives now appear to have woken up to the fact that renters now constitute some 20% or so of the electorate, and so could materially affect the result in the next General Election.  Hence the attempt to conciliate them with the Renters Reform Bill.
Rishi Sunak's lack of interest in housing though is clear from the sacking of Rachael Maclean (considered to have been a reasonably good housing minister) the day before she was due to open the committee stage of the Renters Reform Bill.
The reason for her sacking is, apparently, because of a social media leak back in October. So, punishing her for a social media leak (not exactly unusual among ministers) is more important than having a knowledgeable and competent minister in charge at a critical stage of a bill which is going to affect the lives of millions.
Plus, she is a woman, so her views are presumably, of little account.
How should Labour treat Ministers?
It looks as if Labour are likely to form the next government. Hopefully, they will treat the topic of housing and rented property a bit more seriously.
I like Rory Stewart's suggestion of having a 'briefing' period for new ministers where they are given a bit of training for their new job. And also his suggestion that Ministers should be in post for not less than two years.
This would hopefully result in more competent ministers who have more of a grip on their subject and their department.
Something which is needed right now in housing.
What do you think?
The post The continuing revolving door of housing ministers and problems in the department appeared first on The Landlord Law Blog.