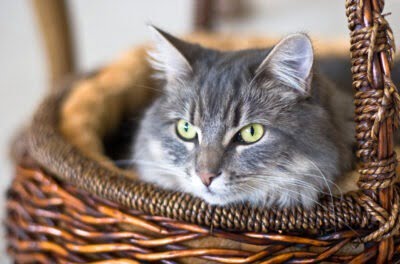 I was alerted to this issue by Jan of Advocats who help both landlords and tenants when tenants want to keep a pet at their rented property.
'What happens,' Jen asked me 'when a headlease prohibits pets?'.
Although, she also told me that practically everyone she spoke to had no idea what a 'headlease' is!  So let's look at that first.
What is a headlease?
A lease, or a tenancy, is a type of 'interest' in or ownership of land which is carved out of someone else's interest or ownership.
So let us say Mega Property Ltd owns a large three-storey house.  Mega Property then convert the property to four flats and lease the ground floor flat to Mrs A on a 99-year lease.
Mrs A then sublets her property to Mr and Mrs B under an assured shorthold tenancy.
So there are two legal documents –
Mrs A's lease with Maga Property and
her tenancy agreement with Mr and Mrs B.
So far as Mr and Mrs B are concerned, Mrs A's lease agreement is the 'headlease'.
Are tenants bound by the terms of a headlease?
The answer is both yes and no.  Let's look at this in the context of pet prohibition clauses.
If Mrs A allows Mr and Mrs B to rent out the property without giving them a tenancy agreement – then Mr and Mrs B will be able to have a pet.
Because, by default, tenants can keep pets – it's only the terms of their tenancy agreement which prohibit this (I discussed this here).
However, if Mrs A's lease has a clause prohibiting pets, she will be in trouble if Mr and Mrs B keep a cat, as this will put her in breach of her lease.
Normally, though, a tenancy agreement will have a pet prohibition clause. One of the main features of (and point of, for many people) the Renters Reform Bill is that it is going to make it harder for landlords to refuse permission.
So, what will the situation be if the landlord's 'headlease' prohibits pets?
Will the headlease clause be rendered invalid due to the provision of the Renters Reform Bill, or
Will it be a valid reason for landlords to refuse permission – indeed, a reason why they have no alternative BUT to refuse permission?
My feeling is that the second option will be the one.  And that many tenants will find that, notwithstanding the Renters Reform Bill (or the Renters Reform Act as it will be if it is passed into law), they are absolutely prohibited from keeping any pet.
No matter how reasonable their request might be.
So what is my advice?
Both now and if the Renters Reform Bill passes into law –
If you are a tenant:
If you are renting out a flat – it's highly likely that your landlord will be unable to grant permission for you to keep a pet, even if he wants to.  So bear this in mind.
If you are a 'leaseholder' landlord:
Never grant permission to tenants to keep a pet without checking your lease first.  You may be getting yourself into very hot water.
And finally
Those anxious to ensure that tenants can keep pets where reasonable, may want to consider the issue of headleases.  Which will probably make it impossible for most tenants living in leasehold flats to have pets.
It may be possible to include wording in the Renters Reform Bill which would render any pet prohibition clause in a long lease invalid.  But I doubt that this is something that Parliament would consider advisable.
What do you think?
The post Pets and the 'headlease' problem appeared first on The Landlord Law Blog.